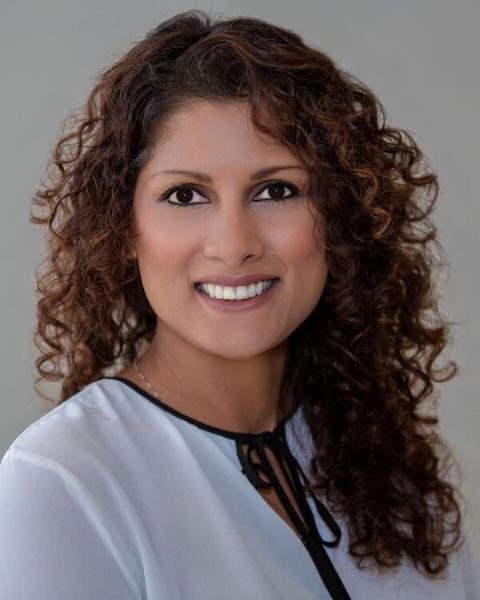 Pemberton Holmes - Oak Bay
2000 Oak Bay Ave
Victoria
V8R 1E4


let's find your new home
Search for Real Estate in and around Oak Bay
Residential
Any
Single Family
Half Duplex
Townhouse
Condo/Apartment
Full Duplex
Triplex
Fourplex
Mobile
Modular
Lots/Acreage
Farm
Recreational
Commercial
Any
Building Only
Building & Land
Business & Leasehold
Business & Property
Business Only
Land Only
Multi-Family
Industrial
Min Price
Any Price
$25,000
$50,000
$75,000
$100,000
$125,000
$150,000
$175,000
$200,000
$250,000
$300,000
$350,000
$400,000
$450,000
$500,000
$550,000
$600,000
$650,000
$700,000
$750,000
$800,000
$850,000
$900,000
$950,000
$1,000,000
$1,250,000
$1,500,000
$1,750,000
$2,000,000
$2,500,000
$3,000,000
$4,000,000
$5,000,000
$6,000,000
Max Price
Any Price
$25,000
$50,000
$75,000
$100,000
$125,000
$150,000
$175,000
$200,000
$250,000
$300,000
$350,000
$400,000
$450,000
$500,000
$550,000
$600,000
$650,000
$700,000
$750,000
$800,000
$850,000
$900,000
$950,000
$1,000,000
$1,250,000
$1,500,000
$1,750,000
$2,000,000
$2,500,000
$3,000,000
$4,000,000
$5,000,000
$6,000,000
Min
Any
200 Sqft
300 Sqft
400 Sqft
500 Sqft
600 Sqft
700 Sqft
800 Sqft
900 Sqft
1,000 Sqft
1,100 Sqft
1,200 Sqft
1,300 Sqft
1,400 Sqft
1,500 Sqft
1,600 Sqft
1,700 Sqft
1,800 Sqft
1,900 Sqft
2,000 Sqft
2,500 Sqft
3,000 Sqft
3,500 Sqft
4,000 Sqft
4,500 Sqft
5,000 Sqft
6,000 Sqft
Max
200 Sqft
300 Sqft
400 Sqft
500 Sqft
600 Sqft
700 Sqft
800 Sqft
900 Sqft
1,000 Sqft
1,100 Sqft
1,200 Sqft
1,300 Sqft
1,400 Sqft
1,500 Sqft
1,600 Sqft
1,700 Sqft
1,800 Sqft
1,900 Sqft
2,000 Sqft
2,500 Sqft
3,000 Sqft
3,500 Sqft
4,000 Sqft
4,500 Sqft
5,000 Sqft
6,000 Sqft
Below are testimonials from past clients....
We met Kash by calling her office and by chance she answered our call. We had sold our previous home and had a nasty experience with Real Estate agents (on both sides). So instead of finding an agent here on the island we thought we could look ourselves and only deal with agents at the last minute. Our luck changed when we met Kash. I honestly don't know how many Real Estate agents these days truly enjoy what they do for a living but I'm positive Kash does. Our purchase was not a high price purchase but Kash made us feel like we were her #1 priority and a million dollar transaction. If we weren't happy then Kash wasn't. She was there for the inspection diving in and looking at everything to make sure she knew what needed to be done. When problems arose and the deal fell through Kash continued to persevere and in the end we got the home we were looking for. Even after the sale closed Kash kept in contact and visited us to see how we were doing….so whether you are looking to list or sell…whether your listing or purchase price is big or small please give Kash a call so you too can feel like you are Her #1 priortity. Thank you so much Kash it is a pleasure to know you.
Les and Gwynn LePoidevin
As being a first time home buyer I was in the dark about most things. Kash went over
and above to make this experience the best for me. She was always accommodating to
my schedule, she was prompt with helping me when I ALWAYS had questions or uncertainty
and was very professional. She made me feel like a priority. I can't thank Kash enough for
helping me. Will be using her again when it's time to upgrade!

Danielle Sartori
After working with a few different realtors, we happened to meet Kash at
an open house last summer in Victoria. Since meeting Kash, we can't imagine
working with another realtor. Kash has exceeded our expectations time and time
again. Not only is she friendly and professional, but she makes us a priority
even in her busiest of days. We're very happy to have found Kash and we
whole-heartedly recommend her to anyone seeking a realtor!
Dylan Hodge
My wife and I asked Kash to help us find our first home because of the
recommendation from our friend. It has been proved to be one of the
best decisions we ever made. We are very impressed with her
professionalism and knowledge. As the first time home buyer, she
guided us through the whole process step by step and always addressed
each of our concerns efficiently. We look forward to working with you
again in the future...
Wenyan and Qing

Kash helped us immensely with the purchase or our first home. She walked us
through the process with courtesy and grace. Her knowledge and
professionalism were appreciated not only by us but also by our mortgage
broker and home inspector who complimented us on our keen relator! We could
not have had a smoother and more comfortable experience. Kash made this
complex process seem easy...
Shawn and Kathleen

I was grateful for Kash's help during the process of my very first-time new
home purchase. Kash is very knowledgeable of the market and provided me
thoughtful advice. I really enjoy working with Kash and I feel
confident referring my friends...
Yang

Kash has been a volunteer with the Alzheimer Society of BC since January
and in that time I have observed an individual who is compassionate,
thoughtful, gentle and respectful with our families and the clients she
comes in contact with. She is a good listener and pays attention to what
people are saying and how they are feeling, and they come away from an
interaction feeling heard and respected. Kash is also highly responsible
and responsive, and is therefore reliable and dependable as well. I admire
her keenness and desire to learn.
Gabby
Kash goes above and beyond for her clients. She's always willing to help out however
she can even if it's beyond what a realtor would normally do. Her experience and knowledge
of Victoria and Vancouver Island is of great help when it comes to finding your perfect home.
I've used Kash for our last two home purchases and wouldn't think twice about recommending her.
Tracy Mcglade
Kash is an upbeat and enthusiastic agent and was a pleasure to work with when I bought
my home almost 2 years ago. I had a list of 10 points that I was looking for in a house.
She always went the distance to find me what I wanted and needed. We made several
trips up island looking for my new home and finally found what I was looking for at the very
last house I looked at. She also put me in touch with a great mortgage broker and closing lawyer.
Very smooth transaction all the way round.
Linda Beliveau
Shane and I just wanted to say a quick: Thanks so much for making the stresses of buying a house.
You were; not only there for every need and concerns we had or needed but you managed to close
the sale and hand us our keys within the 10 days we requested. Thank you for going the extra mile...
We would highly recommend you to all those who are searching for a home..
Debbie Brown
We recently sold our home and purchased another with Kash. What a great experience! Kash was an invaluable part of our real estate journey, from keeping us up to date on the market, to planning and timing the sale of our house, to fine-tuning the terms of the sale, and finally to arranging favorable conditions for our subsequent purchase. We were quite particular about a lot of little details and had many questions along the way, but we never felt as if we were being a burden. Kash was always patient and forthcoming with realistic and effective strategies to deal with any issues that we had. Look no further if you are seeking a realtor who is hard-working, honest, thorough, proactive and genuinely committed to doing right by her clients. We would not hesitate to recommend her to family and friends. Thank you so much, and we can't wait to move into our new home at the end of the month!
-Kelly and David Starchuk
I became aware of Realtor, KASH BURLEY, when she sold two units in my Townhouse complex just over a year ago... both selling for full price and in a matter of days! I was very impressed! So much so, that when it came time for me to sell my own townhouse, I knew just who to call...KASH BURLEY! I haven't regretted that decision for a moment! A day after I phoned KASH, she arrived with a thick folder in hand called a 'Comparative Market Analysis'. I know, it sounds technical and boring but KASH made it anything but! Being a visual learner. she walked me through the picture filled, coloured booklet... comparing my unit with other townhouses that had recently sold in the area. By doing this I could visual comprehend how much my place was worth on the market place. I was very impressed! Throughout this whole selling/buying process KASH continued to impress me time and time again! She produced a coloured brochure of my unit to hand out to potential customers, sent out coloured postcards in the mail, had virtual tours on MLS, along with coloured photos! Kash helped stage my unit so that it showed to it true potential! Within days of listing we had four offers, finally settling on offer number five! Throughout this process KASH was helpful, patient, knowledgeable, professional, thoughtful...offering advice and feedback along the way! She showed me that selling a house doesn't have to be a stressful experience! Would I hire KASH again? In a heartbeat! Would I recommend KASH to potential buyers? I think I JUST DID! She is dynamite!

-Paulette Doyle
Buyers:
Consulting a REALTOR®

REALTORS® are members of The Canadian Real Estate Association who subscribe to a Code of Ethics and Standards of Business Practice. Members of the Victoria Real Estate Board are members of both the British Columbia and Canadian Real Estate Associations.
The following is a list of services you can expect to receive from a REALTOR® when you buy a home:
A REALTOR® will fully explain the details of your working relationship (called "agency") so that you are clear as to when a REALTOR® is working for you or for the seller.
A REALTOR® has access to hundreds of current listings of homes for sale because of a co- operative system called the Multiple Listing Service® (MLS®).
A REALTOR® can provide you with a customized list of homes that best meet your needs -- size, style, features, location, proximity to schools, shopping, etc. - and then make arrangements for you to view those homes that appeal to you the most.
A REALTOR® will help you determine how big a home you can afford.
REALTORs® are familiar with the local lending market and can offer helpful advice.
A REALTOR® has no emotional ties to any type or style of home and can be objective in pointing out the merits of one home over another.
A REALTOR® will have information on zoning changes, taxes, utility costs and school and recreation services that could affect your decision to buy a home in a specific area.
A REALTOR® will assist you in negotiating the terms of your purchase, which can be a nerve- wracking process for someone who is not experienced in negotiating.
A REALTOR® will advise you of the legal process required in obtaining title and taking possession of your property; the costs associated with buying a home such as insurance, mortgage registration and legal fees will be explained in detail.
Source: Victoria Real Estate Board 2015
Sellers:
Selling Your Home - Why it Pays to Use a REALTOR®

Before selling your home, you will need a clear understanding of the legal issues and potential pitfalls. One wrong action could result in a lot of cost and frustration, which is why it is essential to have a REALTOR® working with you, as he or she will make the sale of your home a successful and satisfying experience.
Greater exposure
REALTORS® use the Multiple Listing Service® (MLS®) to give your home maximum exposure. MLS® is a computer-based system that relays valuable information about your home to hundreds of REALTORS® and potential homebuyers.
Setting a price
Setting a price for your home is an important but difficult process. Again, this is where the services of a REALTOR® prove invaluable. REALTORS® have the experience to help you understand how the market works and decide upon a realistic price that meets your goals. REALTORS® also pre-screen potential buyers to make sure only those who are serious and financially qualified view your home.
REALTORS® will also develop a marketing plan to help your property receive maximum exposure. This will likely include placing your home on the MLS® system and placing a "For Sale" sign on the front lawn. The plan will likely also include arranging open houses for other REALTORS® and potential buyers, and developing advertisements and feature sheets/mailers to market your home.
Once you have accepted an offer to buy your home, your REALTOR® will help ensure that all the proper paperwork is completed. He or she will also make sure that both parties meet the necessary conditions outlined in the agreement.
Why working with a REALTOR® makes sense
When you work with a REALTOR® you will likely get a better price for your home than if you try to sell it yourself. Apart from the financial benefits, however, there is an extra measure of comfort and security that comes from having a REALTOR® on your side. Remember that REALTORS® are governed by a code of ethics and standards of business practice. They have also been trained and licensed under the provincial Real Estate Services Act to assist in transactions involving real property. When it comes to buying or selling property, using a REALTOR® just makes sense.
Source: Victoria Real Estate Board 2015
A note from Kash:
Victoria, what a wonderful place to call home! A gorgeous scenic backdrop, pleasing climate and friendly neighbors make this one of the top destinations in Canada - and that makes for a robust market today.
My goal is to serve my clients completely, making this process as comfortable and stress-free as possible. My passion for real estate, my in-depth knowledge of Victoria, along with a background in business adds up to a REALTOR® who consistently provides knowledgeable and thoughtful service to my clients. Thank you for taking the time to visit my website. I'd like to share a little about myself.
I was lucky to have grown up in a tight-knit family with my 5 older brothers and 2 older sisters! We were taught to work hard, take pride in our achievements and set our goals high. I'm working on instilling these values in my own teenage son, my pride and joy-Josh. You can find us at the hockey rink, me cheering on my favourite star or out and about exploring. I like hiking, running, biking, paddle boarding, skiing... almost anything that brings me outdoors and with Victoria's mild climate- you can enjoy these activities all year round!
I am fortunate enough to have had many great work experiences in my life so far. I've been a co-owner in a few small businesses, which taught me leadership, negotiating, customer service as well as incredible work ethic. I've had the privilege to work in the healthcare field for 11 plus years, with people who have Alzheimer's or other Dementia's as well as the BC Cancer Agency. Those years taught me compassion, empathy, to advocate and to care for some of our most vulnerable people.
Please give me the opportunity to show you how my unique, professional team approach to real estate which will make the difference for you whether you are a first time buyer, looking to invest in real estate or wanting to sell your property. I take great pride in providing my clients with personal and direct services. I have never perceived the real-estate discipline strictly as a service industry; I view it as a partnership between you and me. At the end of the day, our relationship will make the fundamental difference between basic service and a fulfilling experience. Be assured that I will go the extra mile for you! This is the kind of real-estate partnership and relationship that I believe in, and I will strive to make it succeed.
For over 130 years Pemberton Holmes has led the Real Estate industry and is one of the oldest independently owned brokerages in North America! It is a privilege to be a part of such a great organization.
!Home.view_full_search_screen!